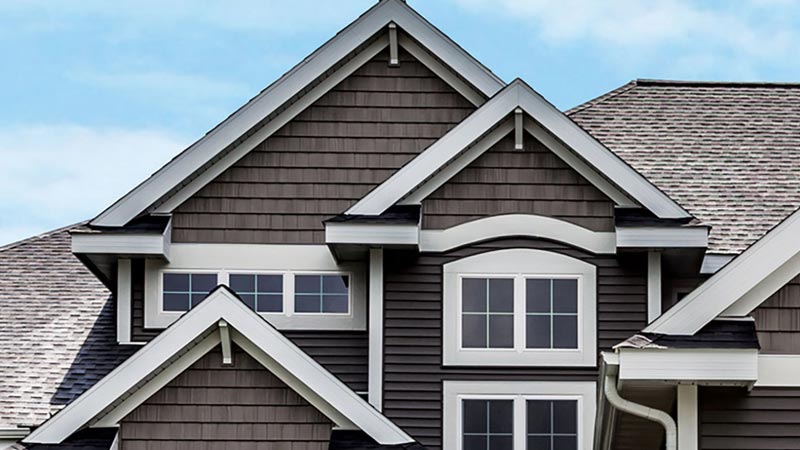 Upstate New York Siding Company
;
Are you in the market for new siding for your New York home? Comfort Windows & Doors is a professional siding company with over 40 years of experience under our belt. Our siding installers design and install siding on homes and commercial properties of all shapes and sizes, and we're ready to help you, too. Give us a call to start planning your own project today!
Professional Employee Installation
When you choose Comfort for your siding project, you can expect a team of professionally trained installers to arrive at your doorstep on the day your project is slated to begin. Dressed in Comfort attire, our skilled crew will bring along Comfort's "workshop on wheels" - a 17-foot cargo truck equipped with top-of-the-line tools and machinery designed for siding installation. You can trust our team of expert professionals, who are all employed by Comfort, to arrive at your home on time each day until the siding project is successfully completed. We guarantee you'll love the remarkable change in the appearance of your home after your siding project is completed. It won't just be beautiful, you'll have the peace of mind knowing the installation was completed with the utmost attention to detail. This will allow you to appreciate the enhanced curb appeal worry-free for as long as you own your home.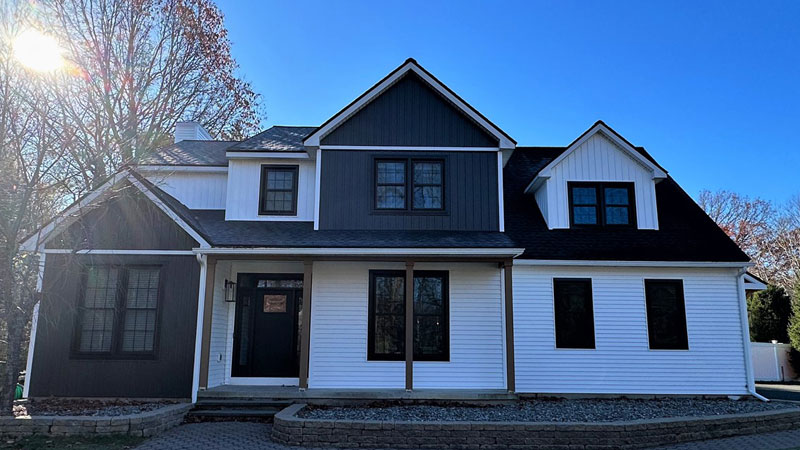 Professional Siding Care
You may think of your siding mainly as an aesthetic feature, but it does so much more. Quality siding also provides better insulation and protection from the elements, so you can stay comfortable while enjoying lower energy bills and a quieter home.
Prompt arrival, efficient, ready to work, and very professional. Everyone was courteous and hard working. The team did an excellent job and your products are definitely superior and high quality... Their trim work outside is what blew me away! Perfection! Attention to detail and their work is meticulous! You can be sure any work we need done in the future and we'll be calling you!

Ronald and Linda - from Cheektowaga
[After] the first winter with Comfort Windows… your name is exactly what your windows are: COMFORT. What a difference. No drafts, rattles and most of all the lack of outside noise. Fantastic installation by your employees and site clean up, along with quality workmanship by them and your windows.

Leo - from Oswego
It was wonderful to find there is still a company around that not only honors their warranties but does so without any hassle. Everyone I dealt with was very knowledgeable, and very pleasant.

Caroline - from Auburn
Right
Left
Limited Time Offers



What Makes Our Siding Specialists the Best?




Top-Rated Brands
Our team offers the highest-quality siding materials from top brands like Alside, CertainTeed, and Tando, which means you can enjoy the best care for your home.
Efficient Installations
Our professional siding installers work quickly and effectively to leave you with beautiful siding for years to come.
40+ Year of Experience
With over four decades of siding experience under our belt, Comfort Windows & Doors knows how to handle all types of siding installations in New York.
Syracuse
3624 John Glenn Blvd. Syracuse, NY 13209
Rochester
1380 Scottsville Rd. Rochester, NY 14624
Albany
27 Warehouse Row Albany, NY 12205
Buffalo
560 Fillmore Ave. Tonawanda, NY 14150